Welcome to the 113th Glasgow (Burnside) Scout Group website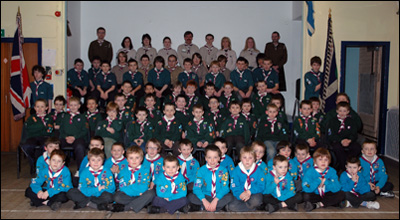 Since its formation in 1909, the 113th Glasgow (Burnside) Scout Group has always been very active and at the centre of community life in and around Burnside.
Based at 19 Crawfurd Road, the Group today comprises nearly 70 young people aged 6-18 spread across four active sections: Beavers (6-8), Cubs (8-10½), Scouts (10½-14) and Explorers (14+).
News
View November 2012 Group Newsletter: November Group Newsletter

View the latest fun activity from the Beaver section: Fun at Beavers
View August 2012 Group Newsletter: August Group Newsletter

Centenary celebrations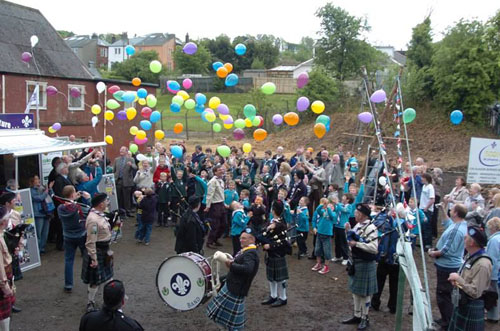 On Saturday 16 May we hosted a community fun day at the Scout Hall, open to all families across Burnside and the surrounding area.
In April, the Group's Centenary was recognised at a Civic Reception in Rutherglen Town Hall, hosted by South Lanarkshire Council.
Also in May, members of all sections of the Group, and their families, will take part in our Centenary Camp.
In October, there will be a Reunion Dinner at the King's Park Hotel, open to former members and friends of all ages. (Please note tables at the dinner are limited, and tickets are already selling fast for this event.)
For further information on any of the souvenir items mentioned above, or the Reunion Dinner, please e-mail enquiries@113.org.
Find out more about the Group's Centenary celebrations.